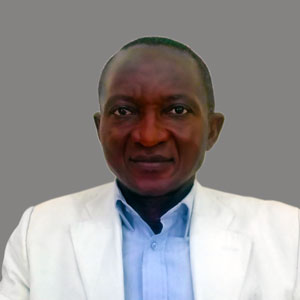 Prof. Michael Ifeanyi Uguru
---
Designation: Professor
Faculty / School:
UNN Enterprise Skill Acquisition School
Email: Login to view
Phone: Login to view
LinkedIn Profile: Login to view
School Website Profile: Login to view
Staff Biography
---
M.I. UGURU is a professor of Plant Breeding and Genetics with the following Academic Qualifications:

Bachelor of Agriculture Degree (FIRST CLASS HONOURS) in 1984
Master of Science Degree in 1985
PGDip in Irrigation Engineering
PhD Plant Breeding and Genetics 1990.

Other notable achievements include:

Chairman, Nigerian Universities Research and Development Fair 2010
National President Nigerian Crop Science Society.
Chairman, Development of Research Policy for University of Nigeria
Substantive Head of Department of Crop Science 2010 – 2013.
Editor-In-Chief Agro-Science Journal
Developed New Crop Varieties
Developed new cropping methods for the poor resouce farmers in developing countries.
Standardized crop farming methods and use of Agro-chemicals in order to reduce hazards of pesticides.


Prof. Uguru has a wide range of experience in tropical agriculture particularly in the area of crop improvement and production.
Courses taught by
Prof. Michael Ifeanyi Uguru
---
Pages:
1
Crop production is a branch of agriculture that deals with growing crops for use as food and fiber. This online course in crop production will teach you techniques used to achieve maximum yield in farming.