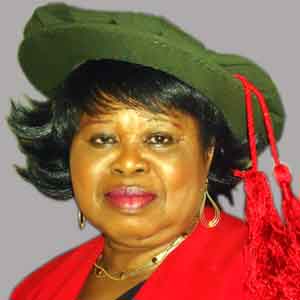 Prof. Gabriella Ihuarugo Nwaozuzu
---
Designation: Proffessor
Faculty / School:
Not Available
Email: Login to view
Phone: Login to view
LinkedIn Profile: Login to view
School Website Profile: Login to view
Staff Biography
---
Born on 15th March 1948 at Mbieri, Mbaitoli L.G.A Imo State of Nigeria. Graduated B.A. (First Class Honours) Linguistics Igbo (1981), M.A. Igbo Literature (1985) and Ph.D. Linguistics (1991) University of Nigeria Nsukka. Won the Vice-Chancellor's and the Faculty of Arts' prizes for the best Ph.D. Thesis 1991. Prof. Gabriella Nwaozuzu is an iroko in linguistics, an Ijele in Igbo language and literature, a scholar in semantics and prolific writer. Nationally and internationally, she has contributed imensely to linguistics, literature and Igbo culture.
Courses taught by
Prof. Gabriella Ihuarugo Nwaozuzu
---
Pages:
1
The Igbo language is spoken by millions of people in Africa and around the world. Learn how to effectively speak and communicate in Igbo language by taking this course. The course has been designed to be interactive, fun and comprehensive.
Start Time: Started