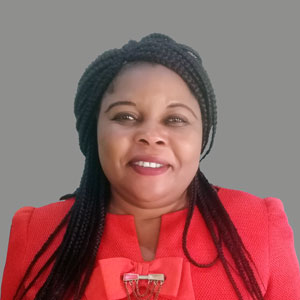 Dr. Adaku Bridget Ezeibe
---
Designation: Senior Lecturer
Faculty / School:
UNN Enterprise Skill Acquisition School
Email: Login to view
Phone: Login to view
LinkedIn Profile: Login to view
School Website Profile: Login to view
Staff Biography
---
Dr. Adaku Bridget Chidi Ezeibe is a Senior Research Fellow, Centre for Entrepreneurship and Development Research and Senior Lecturer, Department of Agricultural Economics, University of Nigeria, Nsukka. She obtained her PhD, MSc and BSc Degrees in Farm Management and Production Economics (Agricultural Economics) from University of Nigeria, Nsukka.

Dr. A.B.C. Ezeibe was trained as an entrepreneur by Cherie Blair Foundation for Women Entrepreneurs, USA under the Entrepreneurship Development Centre (EDC), Pan Atlantic University. She has been teaching entrepreneurship courses for over ten years. She was a mentor in Nigeria's flagship youth empowerment programme, Youth Enterprise with Innovation in Nigeria (YOUWIN) organized to empower youths in entrepreneurship. She is a coordinator as well as a facilitator in NYSC Skill Acquisition and Entrepreneurship Development (SAED) programme. She is currently a facilitator in the Central Bank of Nigeria (CBN) entrepreneurship programme under Southeast Entrepreneurship Development Centre. Her experiences as an entrepreneur in the past twenty years made her a motivator in entrepreneurship. She encourages others to generate good business ideas, create jobs, be their own bosses and employers of labour. She is a networker and has powered so many multilevel marketing businesses. She has attended numerous workshops, seminars and conferences on entrepreneurship both locally and internationally. She has authored many entrepreneurship textbooks and has published several scholarly articles in reputable entrepreneurship journals both locally and internationally. Her current field of research is on women entrepreneurship development. She is married with four children.
Courses taught by
Dr. Adaku Bridget Ezeibe
---
Pages:
1
Online and Networking Businesses is designed to give you overview and introduce you to various concepts, principles, challenges, techniques, guides, principles, practices, etc relating to making money on the internet.
Start Time: Started