Offshore Health, Safety & Environment
About this
Course
---
Offshore oil and gas production is associated with health safety and environmental risks, and of special public concern is oil spills from drilling and production operations, oil tankers or pipelines transporting oil from the platform to onshore facilities, and from leaks and accidents on the platform.Also, Produced water is generated, which is water, brought to the surface along with the oil and gas; it is usually highly saline and may include dissolved or unseparated hydrocarbons.
Potential environmental issues associated with offshore oil and gas development projects include air emissions, wastewater discharges, solid and liquid waste management, noise generation (including underwater), spills, energy efficiency and resource conservation, environmental conditions at the offshore location e.g., seismicity, extreme wind, hurricanes, tornadoes, tsunamis and wave events, currents, and ice formations, whichcan complicate issues and endanger lives and equipment.Well blowout, i.e., loss of well control, can be caused by the uncontrolled flow of reservoir fluids into the wellbore and may result in an uncontrolled release of formation fluids and gases into the environment. Blowout can occur during drilling and work-over phases (where it is of particular concern) or during production phases.
Other risks include potential ship collisions,injuries, explosions, fire, extreme cold, drowning and other types of accidents are just a few of the safety issues to be encountered offshore.
According Dr Arthur Stewart, a knowledge exchange officer at Robert Gordon University's Institute of Health and Wellbeing Research:
"We are dealing with a much greater risk of ill-health offshore nowadays than an accident offshore, certainly in terms of medical evacuations…The burgeoning disease burden that we have to work with is a combination of the interaction of inactivity and weight gain as well as some genetic antecedents,"
The five major classes of health hazards in offshore oil and gas industry are:musculoskeletal disorders (manual handling, ergonomics), hazardous substances, physical hazards (noise, vibration, asbestos and radiation), biological hazards (food/water hygiene) and psychosocial hazards (stress). A systematic approach to managing these HSE risks associated with work activities in the offshore industry will be dealt with in this module.
The World Bank's IFC Environmental, Health, and Safety Guidelines for Offshore Oil and Gas Development technical reference document with general and industry-specific examples of Good International Industry Practice, which include information relevant to seismic exploration, exploratory and production drilling, development and production activities, offshore pipeline operations, offshore transportation, tanker loading and unloading, ancillary and support operations, and decommissioning will be reviewed as part of student's course material.
Course Objectives:
On completion of this course, students will be acquainted with the following.
Introduction to Offshore support vessels
Familiarization after arrival on an offshore platform
International and national laws and regulations
Safety Awareness
Offshore hazards
Personal and occupational risk
Personal protective equipment PPE
Permit to work system
Personal responsibility for safety
Abandonment and survival techniques
Life boats
Liferafts
Personal survival equipment
Location equipment
Radio communication
Pyro technical distress signals
Visual and audible distress signals
Search and Rescue (SAR)
SAR or ganisation
Helicopter Safety and HUET
Helicopter Safety
Helicopter emergency procedures
Personal safety equipment
Helicopter emergency landings
First aid and hypothermia
First aid in case of accidents
Hypothermia
Fire-fighting and breathing protection
Fire fighting on offshore platforms
Fire prevention
Breathing protection
The World Bank's IFC Environmental, Health, and Safety Guidelines for Offshore Oil and Gas Development.
And lots more.
| | | |
| --- | --- | --- |
| | Course Code | UNN/OC/0038 |
| | Course Start Date | Started |
| | Course Duration | 2 Months |
| | Dedication | 4 Hours per week |
| | Number of Modules | 14 |
| | Level | Level 3 |
| | School offering course | UNN Online School of Oil and Gas |
| | Language | English |
| | Video/Audio Media | None |
| ₦ | Course Fee | 300000.00 |
---
---
Diploma
Certificate
---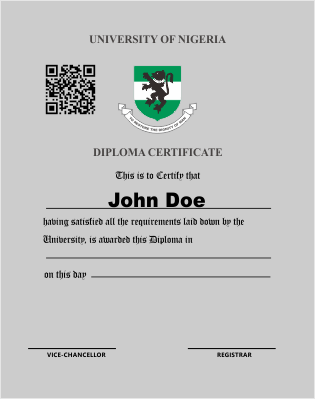 The highly prestigious University of Nigeria Diploma certificate is awarded to you on successful completion of a course or program. The certificate gives you an edge by improving your market value and employability in top level organizations.
Associated
Programs
---
Pages:
1
This program teaches the unique offshore environment, complex technology and equipment as well as safety and environmental challenges that must be undertaken and overcome in deep water exploration, production, processing and transportation.
Course Prerequisites
/ Requirements
---
Graduates of Universities are eligible to register for Post Graduate Diploma programs, and complete/pass all the modules. NCE and HND holders with a minimum of 3 years working experience, especially in the petroleum industry will be considered. WAEC holders or equivalent, can enroll and do as many individual modules as they wish.