Offshore Operations (Drilling and Production)
About this
Program
---
Oil and Gas Operations in offshore environments presents special challenges ranging from complex technology, and high cost, to hurricanes.
The major operational difference, between land and platform well completions is the economics incentive on platforms to reduce equipment weight wherever possible and to minimize space requirements, such as the use of composite block valves to reduce Christmas-tree size and weight, or the spacing of wellheads, as close together as drilling operations will permit, with just enough room for safe and efficient operations of the tree valves, control valves, and well-workover equipment.
This program teaches the unique offshore environment, complex technology and equipment as well as safety and environmental challenges that must be undertaken and overcome in deep water exploration, production, processing and transportation. It is designed for new entrants and experienced personnel who wish to understand the offshore environment, offshore production structures, subsea technology and the FPSO fundamentals.
Learning Outcomes:
How crude oil and natural gas were formed
How underground locations for oil and gas are found beneath the sea.
The Technology used to drill into underground formations.
Offshore Reservoir and wellheads.
How the oil and gas is transported to the surface.
How the crude oil and gas move from the well head to different processing facilities.
What happens to the crude oil and gas in processing plants.
Offshore Operations
Offshore Platforms and Structures
Subsea Structures.
Floating, Production, Storage & Operations
Handling hurricanes, and other safety issues involved.
Describe the Offshore Operations Process
Become familiar with Offshore Drilling & Production Structures & Equipment
Know how Corrosion is managed in offshore environments
Get acquainted with Offshore HSE
Master the offshore logistics, vessels and transportation requirements
| | | |
| --- | --- | --- |
| | Program Code | UNN/OP/0015 |
| | Number of Courses | 8 |
| | Program Duration | 5 Months |
| | Dedication | 10 Hours per week |
| | School offering program | UNN Online School of Oil and Gas |
| | Language | English |
| | Video/Audio Media | None |
| ₦ | Program Price | 1900000.00 |
---
---
Diploma
Certificate
---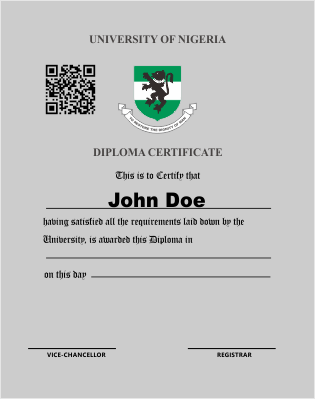 The highly prestigious University of Nigeria Diploma certificate is awarded to you on successful completion of a course or program. The certificate gives you an edge by improving your market value and employability in top level organizations.
Program Prerequisites
/ Requirements
---
This course is designed for intending or practicing Offshore Operators. Graduates of Universities are eligible to register for this program, and complete/pass all the courses. NCE and HND holders with a minimum of 3 years working experience, especially in the petroleum industry will be considered. WAEC holders or equivalent, can enroll and do individual modules.