Compression Systems and Turbines
About this
Course
---
Compressors are widely used throughout the oil and gas industry, in LNG plants, natural gas pipelines, gas stations, onshore and offshore production platforms. By elevating the pressure of gas, compressors are used to liquefy and transport natural gas from one location or process to another. This was a challenge during the early years of the oil and gas industry. Conventionally, compressors are mechanically driven by a gas turbine, however, electric driven compressors systems offer superior performance in most cases. Compressor end users face many challenges with their compression drivers. Environmental and noise concerns The Use of a gas turbine as the compressor driver brings with it environmental concerns, as a result of greenhouse gases emissions. Turbines are mostly used for power generate, by coupling it unto a Generator. The fluid can be steam or gas under high pressure. Instead of coupling the turbine unto a Generator, it can be coupledunto a compressor or pump for oil and gas production processes.
This course describes the different types of compressors and turbines found in process plants. It progresses in units from basic terminology to the principles of operation of reciprocating and centrifugal compressors and steam and gas turbines.
Course Objectives:
On completion of the course the student will be able to:
Explain the basic terminology used in describing compressor and turbine operations.
Explain the functions and classifications of compressors and turbines in process plants, and identify the different types of prime movers used to power compressors.
Identify suction scrubbers and explain how they work.
Explain the basic principles of operation of reciprocating compressors including capacity control methods, control of suction pressure, and automatic shutdown systems.
Explain the basic principles of operation of centrifugal compressors including capacity control 'Methods, surge control, and automatic shutdown systems.
Explain the basic principles of operation of gas turbines, steam turbines, and turbo‑expanders.
| | | |
| --- | --- | --- |
| | Course Code | UNN/OC/0041 |
| | Course Start Date | Started |
| | Course Duration | 3 Months |
| | Dedication | 4 Hours per week |
| | Number of Modules | 4 |
| | Level | Level 3 |
| | School offering course | UNN Online School of Oil and Gas |
| | Language | English |
| | Video/Audio Media | None |
| ₦ | Course Fee | 300000.00 |
---
---
Diploma
Certificate
---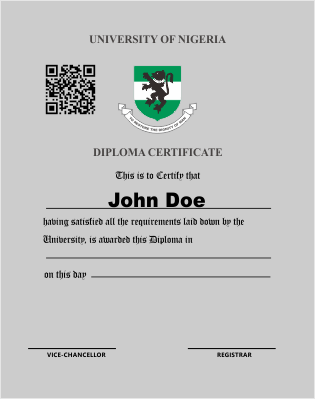 The highly prestigious University of Nigeria Diploma certificate is awarded to you on successful completion of a course or program. The certificate gives you an edge by improving your market value and employability in top level organizations.
Associated
Programs
---
Pages:
1
This program teaches the unique offshore environment, complex technology and equipment as well as safety and environmental challenges that must be undertaken and overcome in deep water exploration, production, processing and transportation.
Course Prerequisites
/ Requirements
---
Graduates of Universities are eligible to register for Post Graduate Diploma programs, and complete/pass all the modules. NCE and HND holders with a minimum of 3 years working experience, especially in the petroleum industry will be considered. WAEC holders or equivalent, can enroll and do as many individual modules as they wish.