About this
Program
---
This program offers diploma in Animal Husbandry with a focus on Poultry Farming and Fish Production.
The program is structured towards providing you with the basic knowledge and skill-set to launch a small scale farming industry in Fish Farming and Poultry Production. The program also offers basic knowledge in entrepreneurial skill concept that will help you set up and manage a successful farming business through the General Skill course it offers along.
The program provides students with fundamental knowledge on
Fish Farming and Culture
Poultry Production
Furthermore, through the General Skill course included in this program, student will gain basic knowledge in the following:
Fundamentals of Entrepreneurship
Business Planning and Budgeting
Business Location Decision
Feasibility and Proficiency Studies
Designing your Product Package and Label
Internet and Computer
Computer Basics and Care
Online and Networking Business
In a nutshell, UNN diploma program in animal husbandry does not only equip you with the right knowledge to excel in your animal husbandry business, but it will also arm you with the right tool set to integrate technology into your industry making you highly competitive in the technologically advanced global business community. Our animal husbandry courses come fully integrated with audios and videos that provides you with real life simulated step-by-step guide on how to set-up and run your farming business.
Upon completion of this program, you will be able to:
Establish competence in general business management and planning.
Establish competence in computer basics, internet and online networking and marketing.
Establish competence in all aspects of Fish Farming and Poultry Production with the right knowledge level to set-up your own small scale farming business in these specialties.
Register now and take your first step towards setting up a successful animal farming industry in Fish and Poultry Farming.Gaining a certificate program in this field from our prestigious university can also qualify you to seek employment in related agro industrial organization.
| | | |
| --- | --- | --- |
| | Program Code | UNN/OP/0006 |
| | Number of Courses | 6 |
| | Program Duration | 4 Months |
| | Dedication | 3 - 4 Hours per week |
| | School offering program | UNN Enterprise Skill Acquisition School |
| | Language | English |
| | Video/Audio Media | None |
| ₦ | Program Price | 38000.00 |
---
---
Diploma
Certificate
---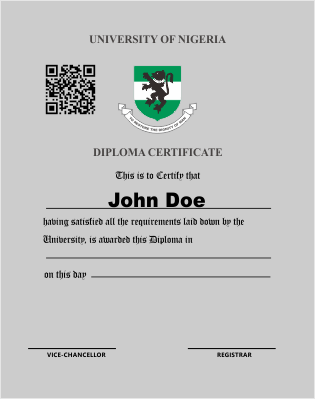 The highly prestigious University of Nigeria Diploma certificate is awarded to you on successful completion of a course or program. The certificate gives you an edge by improving your market value and employability in top level organizations.
Program Prerequisites
/ Requirements
---
This program has no strict requirement. The student is only required to have a basic knowledge of computer operation as well as browsing the internet. The student must have completed the demo course on how to use the platform before proceeding to taking courses in this program. You are required to complete all courses in this program in order to earn a certificate. Your inability or failure to complete all courses in this program will pend program completion until you complete all program courses.