Oil & Gas Production & Refining Operations
About this
Program
---
This program teaches how oil and gas are explored, drilled, produced and processed. It describes how well flow, a mixture of oil, gas, water, sand etc., is separated and processed into 'clean' marketable crude oil and gas products, using various separator vessels.

Separators are vessels in which mixtures of insoluble fluids, are separated from each other. They are used most often in oilfields, than any other process equipment in process facilities. In addition participants will be taught the oil and gas production process. Associated facilities and equipment like pumps, valves, desalters, towers and columns, pipeline and piping, as well as fractionating column and industrial water processing facilities are equally treated.

Petroleum oil refinery is an industrial process plant where crude oil is transformed and refined into more useful products such as petroleum naphtha, gasoline, diesel fuel, asphalt base, heating oil, kerosene, liquefied petroleum gas, jet fuel and fuel oils. Oil refineries are typically large, sprawling industrial complexes with extensive piping running throughout, carrying streams of fluids between large chemical processing units, such as distillation columns.

The crude oil feedstock has typically been processed by an oil production plant. This will form a major part of this program. There is usually an oil depot at or near an oil refinery for the storage of incoming crude oil feedstock as well as bulk liquid products. An oil refinery is considered an essential part of the downstream side of the petroleum industry.
Some modern petroleum refineries process as much as 800,000 to 900,000 barrels (127,000 to 143,000 cubic meters) per day of crude oil.

According to the Oil and Gas Journal in the world a total of 636 refineries were operated on the 31 December 2014 for a total capacity of 87.75 million barrels (13,951,000 m3). Nigeria has three government-operated refineries. The largest one in Africa, is said to be coming on-stream soon, in Lagos. In the core Niger Delta, many "illegal" refining operations, featuring "crude and polluting", but "usable" refined petroleum products are going.
The core of this program features the oil and gas, exploration, drilling, production, separation and general processing of 'clean marketable' crude oil and gas.
Learning Outcomes:
On the completion of this Course, Trainees will be able to:
Describe the entire oil & gas value chain, from drilling to production operations
Understand the Oil & Gas Production Process
Know the Technologies involved.
Explain the principle of separation.
Have a general idea about the principles of fluid separation
Understand the theory and design of separators.
Explain the function of separator internals.
Explain the difference between 2 and 3 phase separators.
Explain the difference between horizontal and vertical separators.
Explain the liquid level control systems.
Explain the pressure control system, pumps, and piping
Explain the factors that affect separation.
Explain the basic separator start up procedure.
Explain the basic separator shut down procedure.
Develop the ability to respond correctly to the operating problems.
Understand the functions and working of safeguarding systems used in separators.
Understand Electrostatic Desalters, Coalescers and other Vessels used in well flow separation.
Know the components of refineries. Students will be able to explain:

The principles of distillation.
Vapour pressure and its importance in refinery operations.
The function and purpose of refinery utility systems.
How a fractionation column works.
What an atmospheric crude oil distillation unit does and how it does it.
How fuel specifications affect engines and the environment.
What a naphtha hydro desulphuriser unit does and how it does it.
What a catalytic reforming unit does and how it does it.
What a kerosene hydro treater unit does and how it does it.
What a heavy gas oil hydro desulphuriser unit does and how it does it.
What a vacuum distillation unit does and how it does it.
What a hydro cracker unit does and how it does it.
What a hydrogen unit does and how it does it.
What a sour water stripping unit does and how it does it.
| | | |
| --- | --- | --- |
| | Program Code | UNN/OP/0016 |
| | Number of Courses | 5 |
| | Program Duration | 5 Months |
| | Dedication | 10 Hours per week |
| | School offering program | UNN Online School of Oil and Gas |
| | Language | English |
| | Video/Audio Media | None |
| ₦ | Program Price | 1150000.00 |
---
---
Diploma
Certificate
---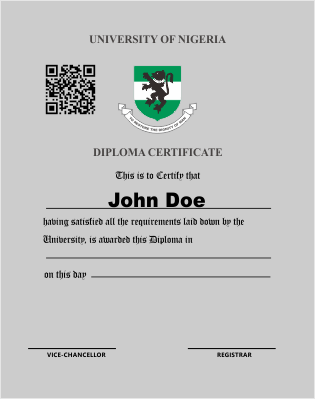 The highly prestigious University of Nigeria Diploma certificate is awarded to you on successful completion of a course or program. The certificate gives you an edge by improving your market value and employability in top level organizations.
Program Prerequisites
/ Requirements
---
This course is designed for Operators or intending Operators of oil and gas, and refining companies. Graduates of Universities are eligible to register for this program, and complete/pass all the courses. NCE and HND holders with a minimum of 3 years working experience, especially in the petroleum industry will be considered. WAEC holders or equivalent, can enroll and do individual modules.