Oil and Gas Business School
Year Established
1995
---
Staff Strength
10
---
Platform Courses
33
---
About
this School
---
Oil and Gas Business School (OGBS) started the business of training, education and consulting since 1995, in the fields of oil, gas, environment, leadership and later, in renewable energy.
As an integrated Learning and Consultancy Firm that provides broad based Learning such as Training, Coaching, Mentoring, Competency Assessment and Consulting services, we provide Learning Events for the Petroleum/ Energy, Extractive Minerals, Government, Non-Governmental organizations and Manufacturing Industries.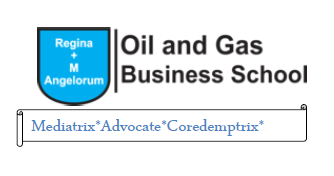 Although we have been providing these services, to Shell, Total, Chevron and other organizations, through the "PFL-OGBS" joint venture (OGBS was the joint venture's training Arm), it was in 2012 that OGBS formally secured the Approval of the Federal Ministry of Education and Registered with the Corporate Affairs Commission (RC. No. 1011993), as an independent, Petroleum, Energy, Environmental, Educational, Learning and Consulting Organization.
Most of our Lecturers and Consultants have worked for over 20 years in the Oil and Gas industry. As a matter of policy, most of our lecturers, (termed "Industry Professors"), while being academically qualified, come from the industry, where they have acquired valuable industrial experience, and technical know-how.
International University Partnerships
In this regard, we are happy to announce that we have partnered with BUSINESS SCHOOL NETHERLANDS. OGBS will co-teach [in the areas of oil, gas, environment, fossil and renewableenergy] internationally accredited [ACBSP and five other international accreditations] Action-Learning MBA Programs in:
Oil & Gas Management
Energy & Environment


Both programs are the first and only energy/ sustainability MBA programs in Nigeria.
Students will be taught/study in Port Harcourt, Lagos and Abuja, one weekend, every two months, for two years, while in employment, and graduate in the Netherlands.
We are also pleased to announce that we have recently signed an MOU with UNICAF University for the provision of Online MBA in Oil and Gas Management; As well as other Masters programs in Healthcare, Information and Finance. This MOU covers some MSc programs from the University of South Wales.
Energy Institute Learning Affiliate Member (#0070445)
The Oil and Gas Business School (OGBS) has been elected a learning affiliate member of the Energy Institute (EI) with registration code number 0070445. The Energy Institute (EI) is the global professional body for the energy industry, developing and sharing knowledge, skills and good practice towards a safe, secure and sustainable energy system.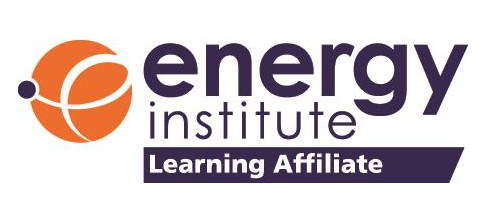 The EI supports over 20,000 individuals working in or studying energy and 250 companies worldwide, providing learning and networking opportunities to support professional development, as well as professional recognition and technical and scientific knowledge resources on energy in all its forms and applications.
Once enrolled in any of the OGBS courses and programs, Students automatically become registered members of the Energy Institue. As a registered member of the energy institute, you will have acccess to the following benefits:
Receive Monthly E-magazines: Energy World and Petroleum Review
Use of *The Energy Matrix *– Access to over 85,000 energy information resources using our online vault of energy related knowledge, including books, periodicals, articles, statistics and fact sheets, and our London Library. The collection includes online resources, journals, conference proceedings and reports. For more information, please contact the Knowledge Service at e:info@energyinst.org or visit knowledge.energyinst.org.
Free *networking events *with those high up in the industry, helping you to learn about the industry and get your name known.
Access to a team of qualified information professionals, during library opening hours, to answer quick queries or assist with more extensive research. Free quick research service (5-10 minutes) and a discounted rate for longer research queries.
Education and Careers information from EI.
Use of mycareerpath - A system for documenting career progression, which students can present to employers.
Discounts for EI events, including regional training courses.
Branch event and competitions
Benevolent fund, that provides a range of financial and other assistance to those in need.
24/7 access to the EI eLibrary containing over 2.5 million records, including full text journal articles on energy and the environment from Ebsco Environment Complete, 80 full text eBooks, available to download and borrow and a host of other journal databases.
*Opportunity to Develop* and advance into the Professional Membership category, after graduation, and be able to use such titles or designations as MEI (Member, Energy Institute), Chartered Energy Engineer, Chartered Energy Manager, Chartered Petroleum Engineer, Chartered Environmentalist, Chartered Scientist etc.
Free to visit the EI library in London, and access the Petroleum Abstracts database from the University of Tulsa, which contains over 1.1 million abstracts on Oil and Gas exploration and production.
Access to EI datasheets, a collection of current and historical statistics and information, covering energy prices, electicity production and petroleum fuels.
Enhance your C.V with OGBS programs and automatic student membership of EI.
OGBS is now listed by the EI in the directory of Global Energy Industry.
Other specialized BSN MBA Programs being marketed by OGBS include:
Telecommunications
Healthcare
Finance & Banking
Fast Moving Consumer Goods
Retail Marketing
Entrepreneurship
General Business Management